Product Description
Allis Chalmers Cone Crushers For Mining Machine

STHP for high performance:
STHP Series cone crusher produce fner products by limiting crushing stages, which lowers your investment cost and saves energy. Stone cone crusher machine is achieved through a
combination of optimized speed, large throw, crushing chamber design and increased crushing force.

More power with less energy:
A higher density in the crushing chamber improves the inter-particle crushing action, resulting in superior product shape, high reduction ratio and high capacity.

More uptime, more confidence:
Dual-acting hydraulic tramp-release cylinders are used to let the crusher pass tramp iron and to provide a large
clearing stroke if needed. The double accumulator combination provides better reactivity of the hydraulic system.

User friendly maintenance:
Accessibility from the top of the crushing equipment to the principal components, easy access for liner mainten-ance, mechanical
rotation of the bowl for removal with a simple press of a button, no backing compound on liners, and full protection
with SanlandIC? automation make the STHP Series the most reliable
industrial cone crusher.

Portable Cone Crusher Series :
Large stroke
Strong crushing force
Attrition
Reduction ratio
Dual-acting cylinders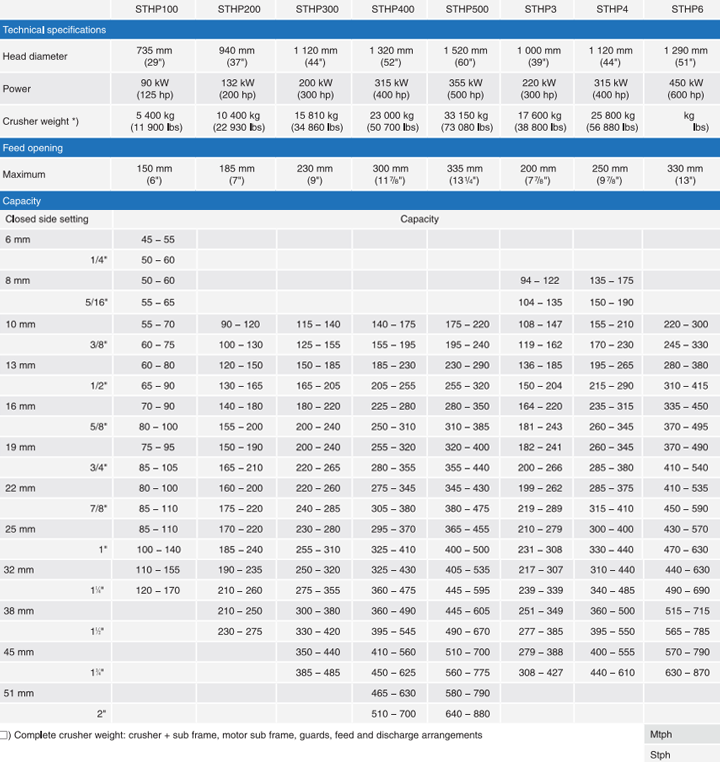 Our Company

Shenyang Sanland Mining Equipment Manufacture Co., Ltd. is professional manufacturer of crushing and screening equipment. Our equipment can process hard and soft rock, industrial minerals and recycling material. We offer high efficiency, reliable equipment, parts, service and training.
We recognize your need for , reliable equipment with parts availability and services to ensure your continuous operation. Our equipment and parts are used globally. Decades long experience in R&D, design, engineering, manufacturing and service ensure high efficiency of our equipment and parts. We do our best to manufacture your special design for parts.
Your goals for productivity and controlled operating costs are understood and we support you fully. Hundreds of our customers have profitable operations in quarrying, mining, metallurgy, cement, chemical and construction by using our products.
Our ISO 9001, 14000 and 18000 certifications ensure first class management and craftsmanship for the products.