Product Description
Short Head Cone Crusher Machine

The Sanland-made cone crusher is a U.S. licensed product with all its spare parts to be interchangeable with the original American portable cone crusher;
Flexible drive, hydraulic adjustment and automatic cavity clearing;
Less return materials(able to be reduced to 35%), comparing to 55% of regular stone cone crusher machine;
Grease lubricating system, low consumption and environmentally friendly.

Industrial cone crusher is a compression type of machine that reduces material by squeezing or compressing the feed material between a moving piece of steel and a stationary piece of steel. The rock crushing equipment material is discharged at the bottom of the machine after they pass through the cavity.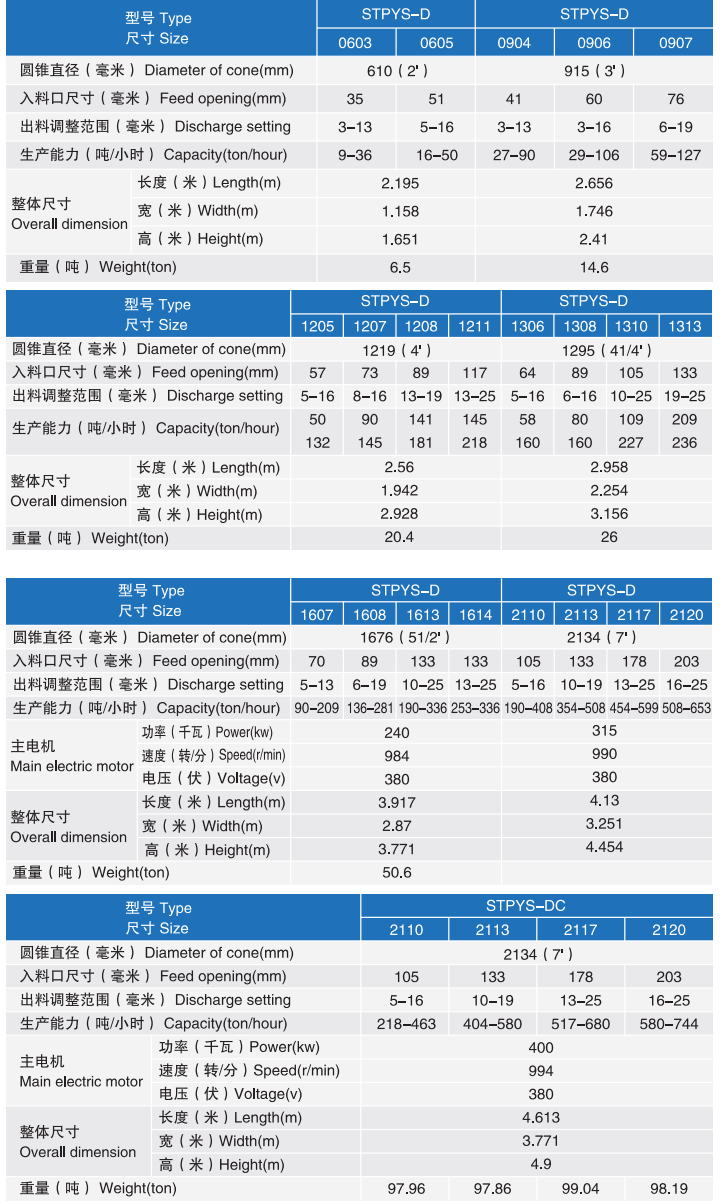 Our Company

Shenyang Sanland Mining Equipment Manufacture Co., Ltd. is professional manufacturer of crushing and screening equipment. Our equipment can process hard and soft rock, industrial minerals and recycling material. We offer high efficiency, reliable equipment, parts, service and training.
We recognize your need for , reliable equipment with parts availability and services to ensure your continuous operation. Our equipment and parts are used globally. Decades long experience in R&D, design, engineering, manufacturing and service ensure high efficiency of our equipment and parts. We do our best to manufacture your special design for parts.
Your goals for productivity and controlled operating costs are understood and we support you fully. Hundreds of our customers have profitable operations in quarrying, mining, metallurgy, cement, chemical and construction by using our products.
Our ISO 9001, 14000 and 18000 certifications ensure first class management and craftsmanship for the products.


SANLAND PROFILE

1. Sanland is a manufacture of all types of cone crusher, Jaw crusher, Impact crusher, Feeder, Screen, ball mill and all Mining equipment and the spare parts.

3. We export full crushing line to Chile, Kazakstan, Congo, Saudi Arabia, and other countries. We offer perfect sales service for customers, we have experience for commissioning the line.

PACKING AND SHIPMENT

Packing: Container for machines and spare parts by woonden case or as your demands
Shipment: 15-20 working days for New order,7-10 days for Ready goods

SANLAND SERVICE

We are committed: to provide the best quality and most efficient first-class after-sale service for the customers.
Our company has a professional service team, after the equipments arrive at the scene, our service staff will conduct on-site operational training and operational guidance for the direct users, and our experts can provide you the wear analysis service, maintenance and other considerations to improve quality, reduce costs, guide the user installation, commissioning the machines, and after the machines are normal operation at all, our service staff will return. All the spare parts that the customer needs, we will arrange the spare parts to be reached on the customer site within 24 hours.