Product Description
NP Series Cone Crushers

Benefts of Sanland STNP Series:

High end-product value
High plant availability
Adaptable for all applications
High quality for low CAPEX
Sanland STNP Series impact crusher's feature is the unique combination of heavy rotor design, materials selected for good wear resistance and crusher chamber design. This mobile crushing equipment has proven revolutionary in improving capacity and product quality and in reducing operating and wear costs. STNP Series mobile impact crusher deliver unbeatable performances in primary, secondary, tertiary and recycling applications.Configured for your needs:
The Self Rotor Rotation system (SRR) is available across the STNP range and is part of Sanland's ongoing efort to innovate and find ways to enhance the quality, ease of use, and safety of its products. New STNP automation (IC2000) controls the impact rock crusher operation and gives a perfect and complete overview of performance.
High performance from STNP Series:
The crushing equipment rotor with high inertiaimproves crushing reduction and provides stability in the process, reducing energy
consumption and increasing long-term performance.
Reduced plant operating costs:
Higher reduction with fewer crushing stages lowers your capital costs and saves energy.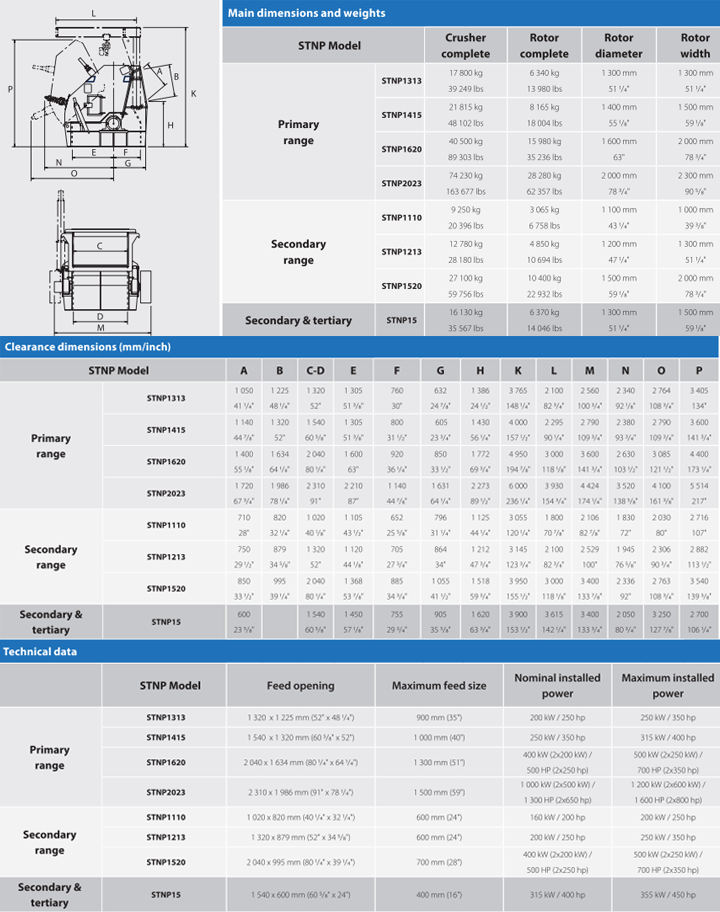 Our Company

Shenyang Sanland Mining Equipment Manufacture Co., Ltd. is professional manufacturer of crushing and screening equipment. Our equipment can process hard and soft rock, industrial minerals and recycling material. We offer high efficiency, reliable equipment, parts, service and training.
We recognize your need for , reliable equipment with parts availability and services to ensure your continuous operation. Our equipment and parts are used globally. Decades long experience in R&D, design, engineering, manufacturing and service ensure high efficiency of our equipment and parts. We do our best to manufacture your special design for parts.
Your goals for productivity and controlled operating costs are understood and we support you fully. Hundreds of our customers have profitable operations in quarrying, mining, metallurgy, cement, chemical and construction by using our products.
Our ISO 9001, 14000 and 18000 certifications ensure first class management and craftsmanship for the products.