Product Description
Competitive Price Gyratory Hydraulic Cone Crusher

Features:

Gyratory crusher chambers are matched to each individual application, optimizing crushing performance
Manganese wearing parts are standard - chrome alloy option is available for concaves and bottomshell liners
Primary gyratory crusher effective dust seal is equipped with an over pressure air blower to keep dust out of the eccentric and drive, increasing crushing equipment bearing life
Counterbalanced design, ideal for all applications, mobile crushing equipment or stationary, minimizes forces transmitted to the supporting structure
The spider bushing and seal can be replaced without removing the spider - reducing manpower, time, equipment and lost production due to down-time
Heavy-duty integral mainshaft with alloy steel threaded sleeve reduces stress on the mainshaft
Patented headnut with burning ring allows for simple removal of the mantle
Gyratory crushing equipment has high-strength shell design, proven in the toughest applications, provides trouble-free operation and long life
Mainshaft and head center are forged in one integral piece, eliminating the possibility of the head center separating during operation
External gear and pinion backlash adjustment
The mainshaft position system provides easy adjustment of the mainshaft to compensate for liner wear and to control product size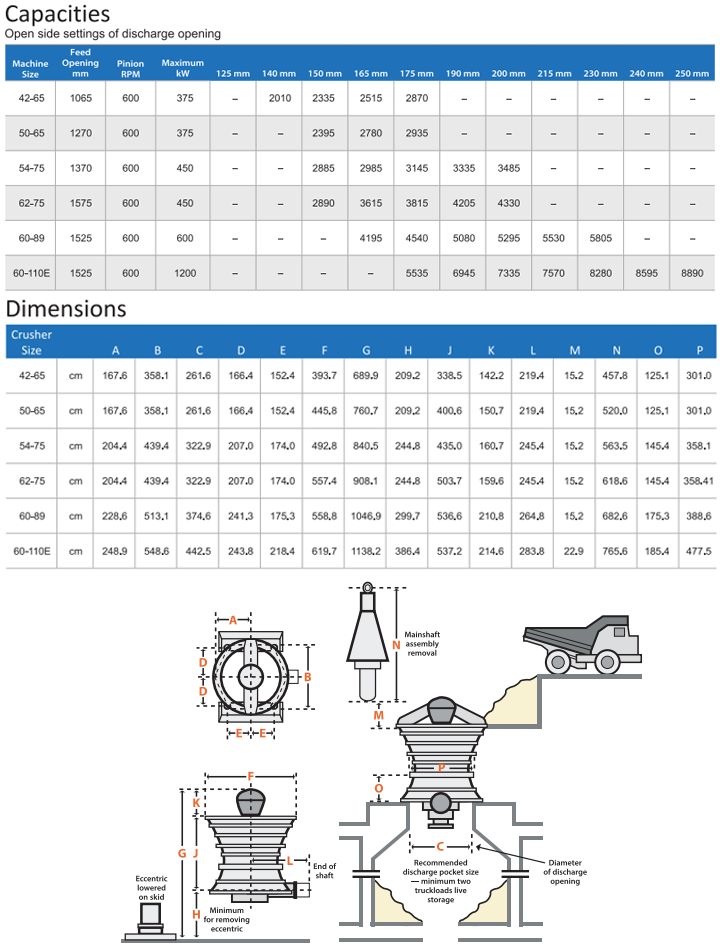 Our Company

Shenyang Sanland Mining Equipment Manufacture Co., Ltd. is professional manufacturer of crushing and screening equipment. Our equipment can process hard and soft rock, industrial minerals and recycling material. We offer high efficiency, reliable equipment, parts, service and training.
We recognize your need for , reliable equipment with parts availability and services to ensure your continuous operation. Our equipment and parts are used globally. Decades long experience in R&D, design, engineering, manufacturing and service ensure high efficiency of our equipment and parts. We do our best to manufacture your special design for parts.
Your goals for productivity and controlled operating costs are understood and we support you fully. Hundreds of our customers have profitable operations in quarrying, mining, metallurgy, cement, chemical and construction by using our products.
Our ISO 9001, 14000 and 18000 certifications ensure first class management and craftsmanship for the products.