Product Description
Jaw Crusher Extec C12

Jaw crusher machine is often used as primary crushers and are perhaps the most popular coarse crushing equipment worldwide.
Primary jaw crusher is suitable for most any type of material.
A Jaw Crusher is one of the main types of primary crushers in a mine or ore processing plant.
Portable jaw crusher is used for the rapid crushing of hard, brittle and tough material.
Mobile primary jaw crusher operate according to the principle of pressure crushing.

1. High Performance.
2. High stability.
3. High reliability. Heat-treated forged eccentric shaft, extra large bearings, etc, making equipment sturdy and durable, more reliable.
4. Easy maintenance and operation.
5. Wide application.

SC JAW CRUSHER :
(1)Our Jaw Crusher adopts American technology.
(2) American Terex technology design, advanced structure, strong power, big crushing ratio.
(3)The bigger eccentric shaft greatly increase the performance of upper crushing cavity
(4) High Angle design of toggle plate increases the hitting power
(5)The flywheel provides continuous crushing force even in the worst condition.
Simple structure, easy to use and maintain; stable performance, low operating cost; large crushing ratio.
The depth of the crushing cavity has no dead zone, increasing the output and discharging amount.
Large crushing ratio, uniform particle size.
Gasket outlet adjustment device, reliable and convenient adjustment range, increase the flexibility of the device.
The lubrication system is safe and reliable, the replacement of parts is convenient, and the maintenance workload is small.
U.S. crushers, made by Sanland with American technology;
High crushing ratio, even output granularity, simple structure, reliable performance and convenient in maintenance;
Environmentally friendly, high capacity and low cost;
Bearings made with SKF technology.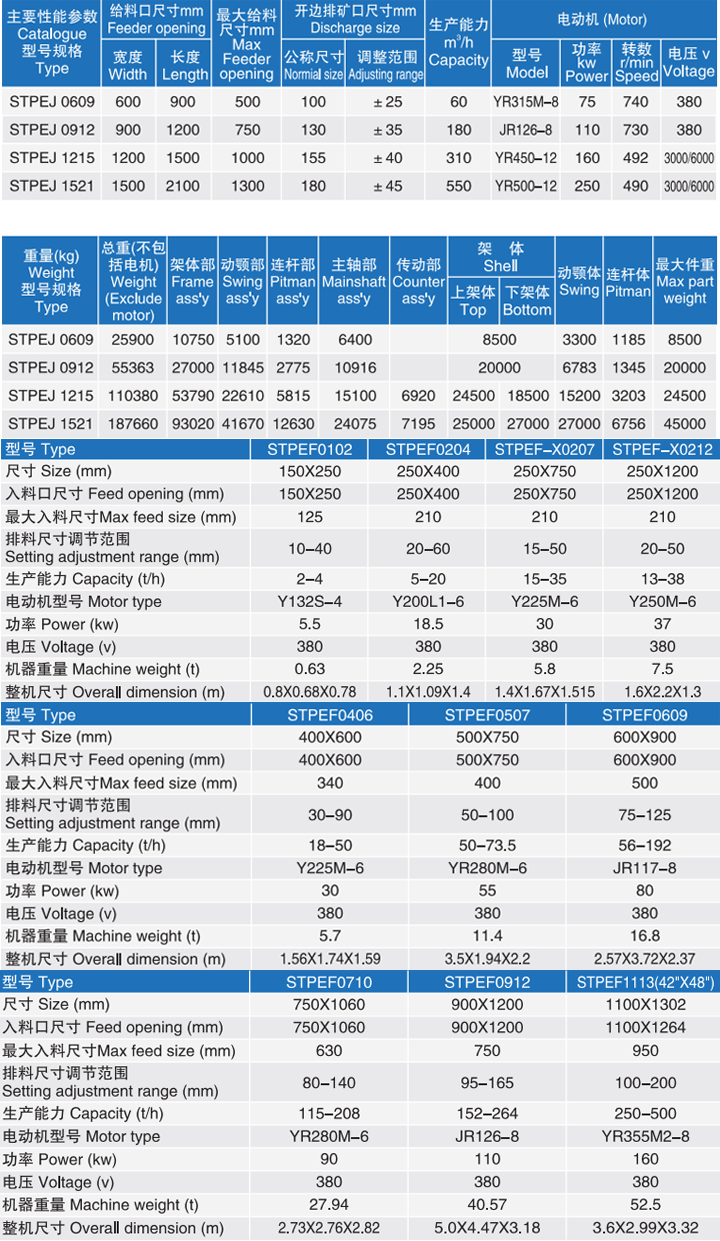 Our Company

Shenyang Sanland Mining Equipment Manufacture Co., Ltd. is professional manufacturer of crushing and screening equipment. Our equipment can process hard and soft rock, industrial minerals and recycling material. We offer high efficiency, reliable equipment, parts, service and training.
We recognize your need for , reliable equipment with parts availability and services to ensure your continuous operation. Our equipment and parts are used globally. Decades long experience in R&D, design, engineering, manufacturing and service ensure high efficiency of our equipment and parts. We do our best to manufacture your special design for parts.
Your goals for productivity and controlled operating costs are understood and we support you fully. Hundreds of our customers have profitable operations in quarrying, mining, metallurgy, cement, chemical and construction by using our products.
Our ISO 9001, 14000 and 18000 certifications ensure first class management and craftsmanship for the products.