Product Description
Most Pupular Cone Crusher
This series of cone crusher and its spring insurance system is the overload protection device, can make the foreign metallic body through the crushing cavity without damage crushing equipment, in the form of dry oil seal, isolate stone powder and lubricating oil, ensure reliable work.

Portable cone crusher can be widely used in metal and non-metallic mineral, cement, construction, sand and gravel, metallurgy and other industries., non-ferrous metal ore, granite, limestone, quartzite, sandstone, pebbles, etc.
Our industrial cone crusher, due to its smooth, continuous, productivity and broken than big, small power consumption, and has a automatic uniform feed device, so it is widely used.

The Sanland-made cone crusher is a U.S. licensed product with all mobile crushing equipment parts to be interchangeable with the original American cone crushers;
Flexible drive, hydraulic adjustment and automatic cavity clearing;
Less return materials(able to be reduced to 35%), comparing to 55% of regular rock crushing equipment;
Grease lubricating system, low consumption and environmentally friendly;
No seasonal or temperature constraints.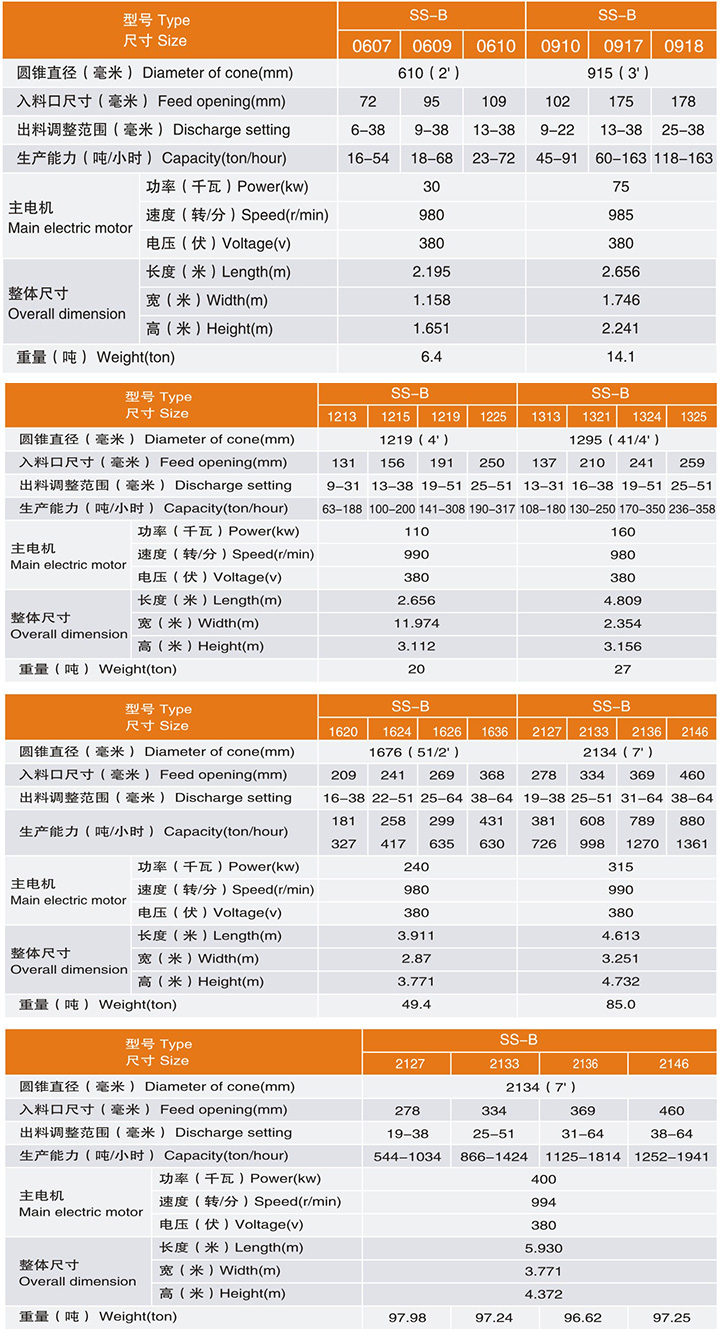 Our Company

Shenyang Sanland Mining Equipment Manufacture Co., Ltd. is professional manufacturer of crushing and screening equipment. Our equipment can process hard and soft rock, industrial minerals and recycling material. We offer high efficiency, reliable equipment, parts, service and training.
We recognize your need for , reliable equipment with parts availability and services to ensure your continuous operation. Our equipment and parts are used globally. Decades long experience in R&D, design, engineering, manufacturing and service ensure high efficiency of our equipment and parts. We do our best to manufacture your special design for parts.
Your goals for productivity and controlled operating costs are understood and we support you fully. Hundreds of our customers have profitable operations in quarrying, mining, metallurgy, cement, chemical and construction by using our products.
Our ISO 9001, 14000 and 18000 certifications ensure first class management and craftsmanship for the products.