Product Description
Roll Crusher With High Quality and Good Performance

The roll crusher series double roll crusher can be applied in industrial sectors such as ore dressing ,chemical industry, cement, refractory, abrasive and building materials to break to pieces ores and rocks of various high and medium rigidities, and particularly applied in the building material industry to produce pisolitr and pea gravel, with better effect than ordinary crushers, the Lab roll crusher has characteristics of reliable working, simple repair, low operating cost and adjustable marking.


Crushing Equipment Working Principle:
The particles are drawn into the gap between the rollers by their rotating motion and a friction angle formed between the rollers and the particle, called the nip angle. The two rollers force the particle between their rotating surface into the ever smaller gap area, and it fractures from the compressive forces presented by the rotating rollers.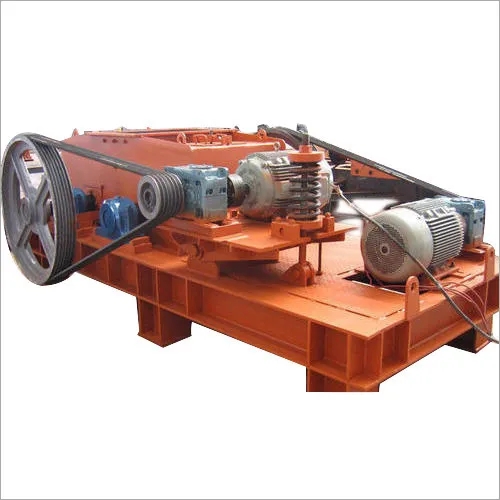 Industrial Crusher Main Features:
1. Compact structure, reliable performance
2. Low noise and high efficiency
3. Easy to install and only need simple foundation
4. It can adjust the pressure and size easily, and can be made to meet the customer's request
5. Self-protection, the parts can not be damaged when hard materials such as the metals goes into the crushing cavity
6. Low attrition rate and easy to maintain