Product Description
Sand Wet Ball Mill Machine With Separator

Our combined experience in ball mill machine design and ball mill for grinding equipment development totals more than 60 years and allows us to put a unique spin on steel and lined mills.
Particle size reduction of materials in a cement ball mill with the presence of metallic balls or other media dates back to the late 1800`s. The basic construction of a industrial ball mill is a cylindrical container with journals at its axis. The cylinder is filled with grinding media (ceramic or metallic balls or rods), the product to be ground is added and the cylinder is put into rotation via an external drive causing the media to roll, slide and cascade. Lifting baffles are supplied to prevent the outer layer of media to simply roll around the cylinder.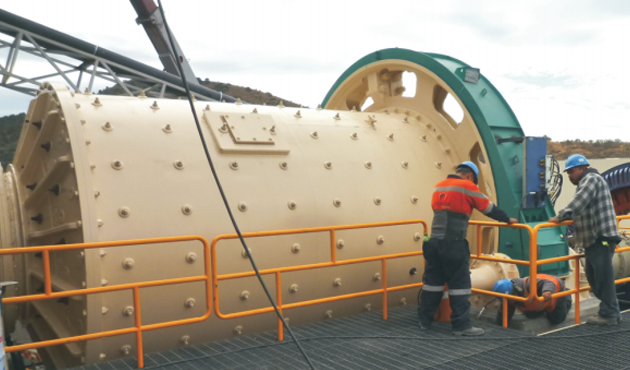 Features:
500 Kg ball mill are composed of such major parts as feeding, discharging, revolving and driving parts (reduction gear, small driving gear, electric motor and electric control). The hollow shaft is made with steel casting with available lining replacement and the rotating big gear is made with casting and hobbing technique. There is abrasion-resistant lining inside the barrel. Therefore, the milling equipment has high abrasion-resistance, smooth operation and reliable performance.