Product Description
Stone Jaw Crusher for Sale ---- PE 209

Jaw Crusher Components:
There are several main parts of jaw crusher: frame, jaw plate and side guard plate, and transmission part. The frame is a four-walled rigid frame, and it is used to hold the eccentric shaft and stand the reactive force of crushed material. So, the frame needs sufficient strength and rigidity. It is usually made of cast steel. The frame of mini jaw crusher for sale can be made of high quality cast iron instead of cast steel. The frame of the crushr needs to be cast in sections and bolted firmly into a whole, and the casting process is complicated. The frame of self-made small jaw crush machine can be welded with thick steel plate, but the stiffness is poor.
Both the fixed jaw plate and the mobile jaw plate are composed of jaw beds and jaw plates. The jaw plates are fixed on the jaw bed with bolts and wedge screws. Jaw bed of fixed jaw plate is the front wall of the frame. Jaw bed of mobile crusher jaw plate must have sufficient strength and stiffness to stand the broken reactive force, and thus most mobile jaw plates are made of cast steel or cast iron pieces.
Jaw Crusher Specification:
The main specifications of this kind of crusher machines are PE series crushers, PEX series crushers and HD series crushers. PE crushers are mainly used in primary crushing stage. However, PEX crushers mainly work in secondary or third crushing stage.
The eccentric shaft is the main shaft of the crusher, which is made of high carbon steel. The eccentric parts must be precision-machined and heat-treated. One end of the eccentric shaft is a pulley, and the other end is a flywheel.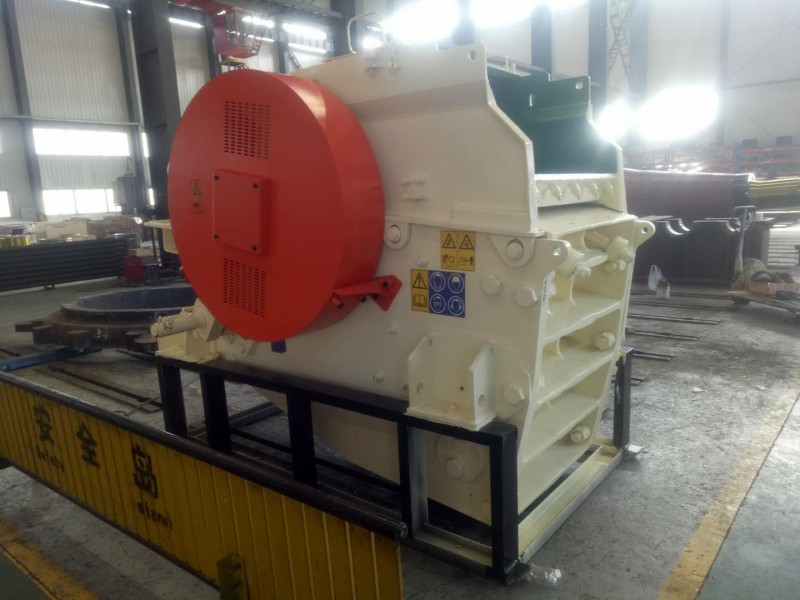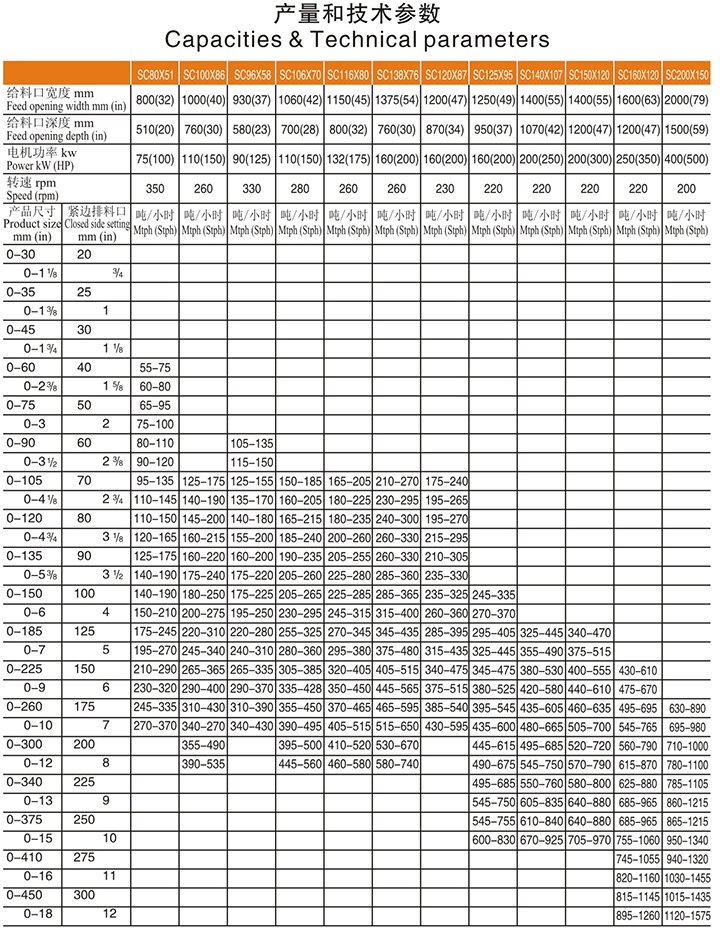 Features:
Heavy duty fabricated chassis and track frame
Heavy duty wear resistant feed hopper
Fixed hopper as standard with bolt-in wear liners
Stepped self-cleaning grizzly feeder
Fully skirted product conveyor up to magnet
Grizzly bypass and fines chute
Centralised hydraulics and electrics
Dust suppression system
Economical to operate with a highly fuel efficient direct drive system
technical parameters
Model:PE 210
Feed opening size(mm):131
Adjusting range of discharge opening(mm):9-31
Processing capacity(t/h): 63-188
Rotation speed of eccentric shaft(r/min):990
Mixing power(kw): 110
Total weight(T): 20
Dimension(L*W*H)(mm): 2656*11974*3112