Product Description
SM Series Cone Crusher Stone Crasher
The cone crusher offers many advantages over other crushers, such as low energy consumption, reliable and efficient operation, and a high reduction ratio.
SM series portable cone crusher have transformed the possibilities for secondary and tertiary crushing in large mining operations.
SM stands for maximum power, and no similarly-sized conventional crusher can match the performance of the SM630 or the SM710.
The SM series` unique rock crushing equipment design incorporates the bese in process technolofy to produce the highest crushing force in the industry.
The industrial cone crusher can be relied on for unparalleled consistency due to a number of features.

Maximizing Crushing Performance
High performance and finer production
Working at various speeds
Hydraulic cavity and easy setting adjustments
Enabling crusher setting uniformity and consistent size reduction
High reliability, maintainability, and operational convenience are ensured besides high strength and performance.
It is no seasonal or temperature constraints for SM Series Cone Crusher.
The SM series stone cone crusher machine offers maximum set-up flexibility, from coarse to fine crushing, and is cost efficient.
The machine can be operated by local electric power.
SM series mobile crushing equipment is ideal for Crushing and screening applications requiring high mobility.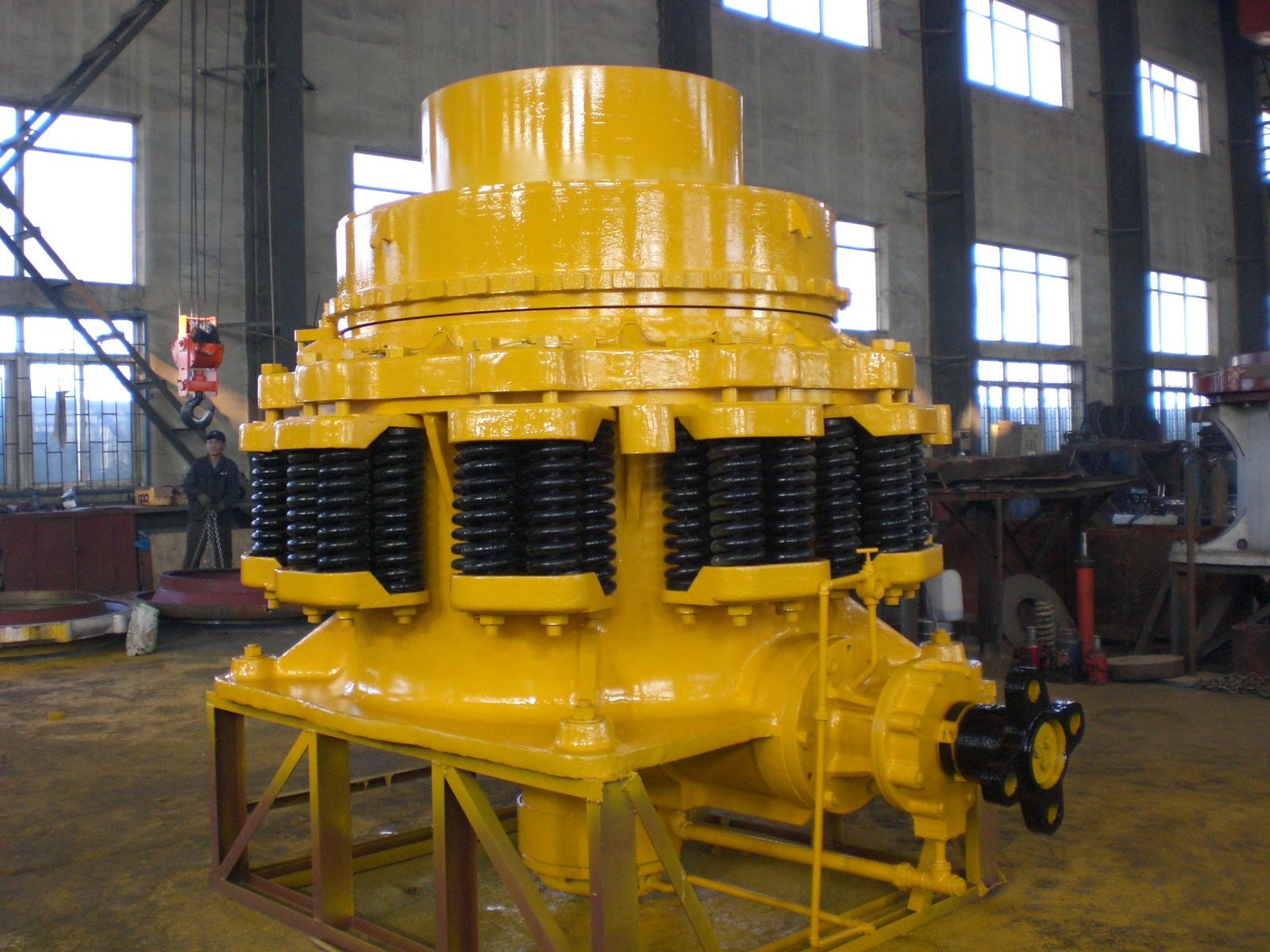 Our Company

Shenyang Sanland Mining Equipment Manufacture Co., Ltd. is professional manufacturer of crushing and screening equipment. Our equipment can process hard and soft rock, industrial minerals and recycling material. We offer high efficiency, reliable equipment, parts, service and training.
We recognize your need for , reliable equipment with parts availability and services to ensure your continuous operation. Our equipment and parts are used globally. Decades long experience in R&D, design, engineering, manufacturing and service ensure high efficiency of our equipment and parts. We do our best to manufacture your special design for parts.
Your goals for productivity and controlled operating costs are understood and we support you fully. Hundreds of our customers have profitable operations in quarrying, mining, metallurgy, cement, chemical and construction by using our products.
Our ISO 9001, 14000 and 18000 certifications ensure first class management and craftsmanship for the products.


SANLAND PROFILE

1. Sanland is a manufacture of all types of cone crusher, Jaw crusher, Impact crusher, Feeder, Screen, ball mill and all Mining equipment and the spare parts.

3. We export full crushing line to Chile, Kazakstan, Congo, Saudi Arabia, and other countries. We offer perfect sales service for customers, we have experience for commissioning the line.

PACKING AND SHIPMENT

Packing: Container for machines and spare parts by woonden case or as your demands
Shipment: 15-20 working days for New order,7-10 days for Ready goods

SANLAND SERVICE

We are committed: to provide the best quality and most efficient first-class after-sale service for the customers.
Our company has a professional service team, after the equipments arrive at the scene, our service staff will conduct on-site operational training and operational guidance for the direct users, and our experts can provide you the wear analysis service, maintenance and other considerations to improve quality, reduce costs, guide the user installation, commissioning the machines, and after the machines are normal operation at all, our service staff will return. All the spare parts that the customer needs, we will arrange the spare parts to be reached on the customer site within 24 hours.