Product Description
Underground Heavy Duty Gyratory Crusher

Gyratory crusher is an ore processing machine that crushes the ore between an eccentrically mounted cone and a crushing throat, that is fixed.
Gyratory crushing equipment are known for their high production rates, with a higher capacity than a jaw gyratory crushers.
Mobile crushing equipment consist of a shell, which is sloping inwards, and a long spindle that is suspended from a bar at the top with the help of pivots.
Primary gyratory crusher are not suitable for crushing clay, as clay will clog the crusher.
In order to get cubical material out of a gyratory crusher, it should be choke fed.
The crushing equipment is easy to maintain, easy to maintain and check.
A special alloy steel fixed cone sleeve with long service life.
Use self-lubricating seals. Good sealing effect.
Under the frame with inspection hole
Shelves with internal ribs alloy steel liner.

Patented headnut with burning ring allows for simple removal of the mantle. High-strength shell design, proven in the toughest applications, provides trouble-free operation and long life. Mainshaft and head center are forged in one integral piece, eliminating the possibility of the head center separating during operation. External gear and pinion backlash adjustment. Patented step bearing wear indicator releases harmless silver powder into the oil at worn bearing thickness. The mainshaft position system provides easy adjustment of the mainshaft to compensate for liner wear and to control product size.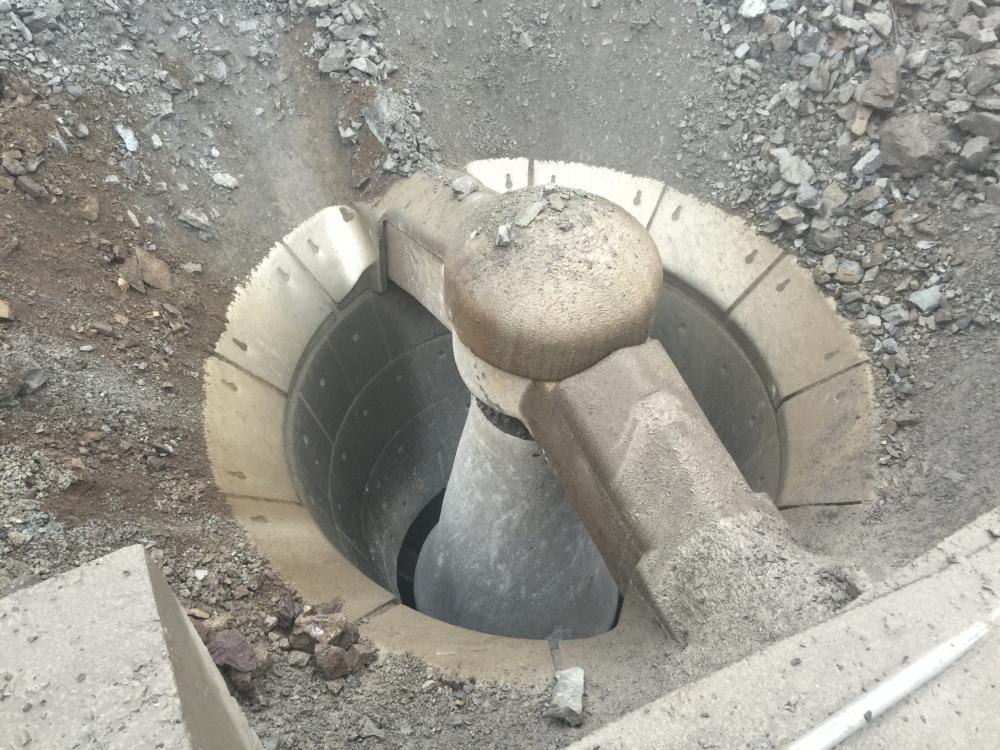 Our Company
Shenyang Sanland Mining Equipment Manufacture Co., Ltd. is professional manufacturer of crushing and screening equipment. Our equipment can process hard and soft rock, industrial minerals and recycling material. We offer high efficiency, reliable equipment, parts, service and training.
We recognize your need for , reliable equipment with parts availability and services to ensure your continuous operation. Our equipment and parts are used globally. Decades long experience in R&D, design, engineering, manufacturing and service ensure high efficiency of our equipment and parts. We do our best to manufacture your special design for parts.
Your goals for productivity and controlled operating costs are understood and we support you fully. Hundreds of our customers have profitable operations in quarrying, mining, metallurgy, cement, chemical and construction by using our products.
Our ISO 9001, 14000 and 18000 certifications ensure first class management and craftsmanship for the products.