Product Description
Vertical Shaft Impact Crusher
SI vertical shaft impact crusher are the solution when output and productivity demands are increasingly stringent, from quarry to industrial applications and from mining to recycling.

SI Series impact crushers feature a unique blow-bar attachment system.

Horizontal impact crusher feature a unique combination of heavy rotor design, materials selected for good wear resistance and crusher chamber design.

Impact rock crusher deliver unbeatable performances in primary, secondary and tertiary applications.

Mobile impact crusher reliability, and simplified process, easy machine operation, and easy and safe maintenance increase the global availability of the plant and profitability.

Heavy rotor design and rigorous test methods ensure high quality rotors.

The unique hammerhead fixing device makes it more reliable.

The hydraulic regulating device makes maintenance more convenient and time saving.

The self opening device can quickly complete the replacement of hammerhead and other vulnerable parts.

Selection of large size and high load bearing.

1. Sanland-made American crushers;

2. Wide feeding inlet, high crushing cavity, suitable for materials with high hardness and lumpiness, less stone powder and suitable for requirement of high-quality materials;

3. Complete crushing function, high productivity, less consumption of machine parts and high comprehensive efficiency.

4. Keyless connection, convenient maintenance, economical and reliable.

High reliability, maintainability, and operational convenience are ensured besides high strength and performance.

This impact crusher is the ideal upgrading product of conventional crushing machine.

Impact crushers can be applied to processing those schistose ores with mid-hardness.

The material's discharging size and shape can be changed through adjusting the gap between impact frame and rotor.

Rock crushing equipment can be adaptable for all applications.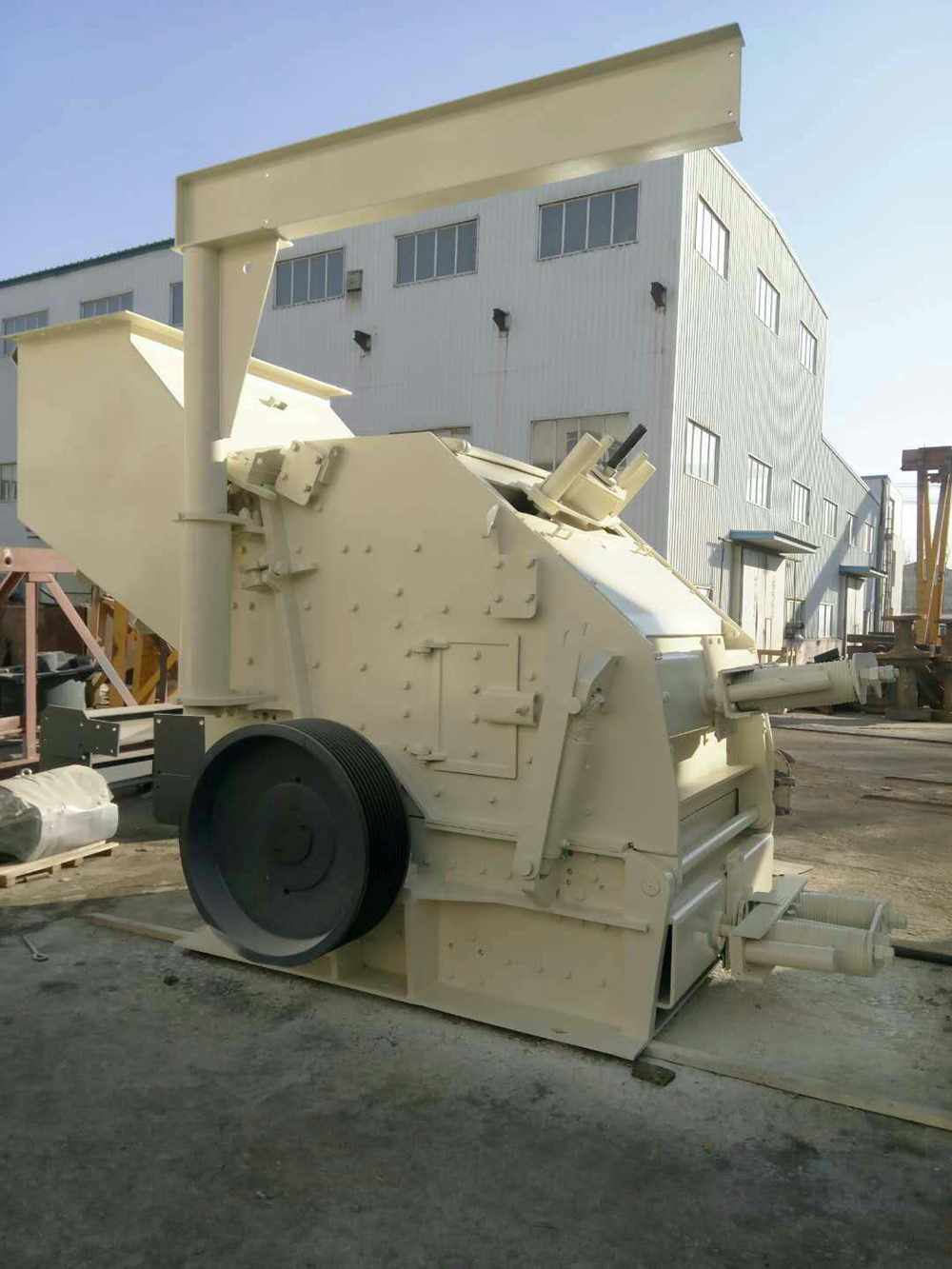 Our Company

Shenyang Sanland Mining Equipment Manufacture Co., Ltd. is professional manufacturer of crushing and screening equipment. Our equipment can process hard and soft rock, industrial minerals and recycling material. We offer high efficiency, reliable equipment, parts, service and training.
We recognize your need for , reliable equipment with parts availability and services to ensure your continuous operation. Our equipment and parts are used globally. Decades long experience in R&D, design, engineering, manufacturing and service ensure high efficiency of our equipment and parts. We do our best to manufacture your special design for parts.
Your goals for productivity and controlled operating costs are understood and we support you fully. Hundreds of our customers have profitable operations in quarrying, mining, metallurgy, cement, chemical and construction by using our products.
Our ISO 9001, 14000 and 18000 certifications ensure first class management and craftsmanship for the products.