Product Description
VSI Crushers For Sale
VSI 5001
The stone metal of 20mm size can be produced from this feed size. Therefore bigger size stone must be crushed to minus 40mm for feeding in the VSI Crusher. For making sand, for getting more efficiency and less wear the feed size should not be more 15mm.
Specially designed VSI stone crusher for high silica minerals is our specialty. Crushing equipment can crush quartz, quartzite, glass and high silica minerals very efficiently with less wear cost.
Small rock crushing equipment can be used along with stone crusher units, where grit and fine particles are waste. With two crushers a 15 ton per hour capacity machine can be installed.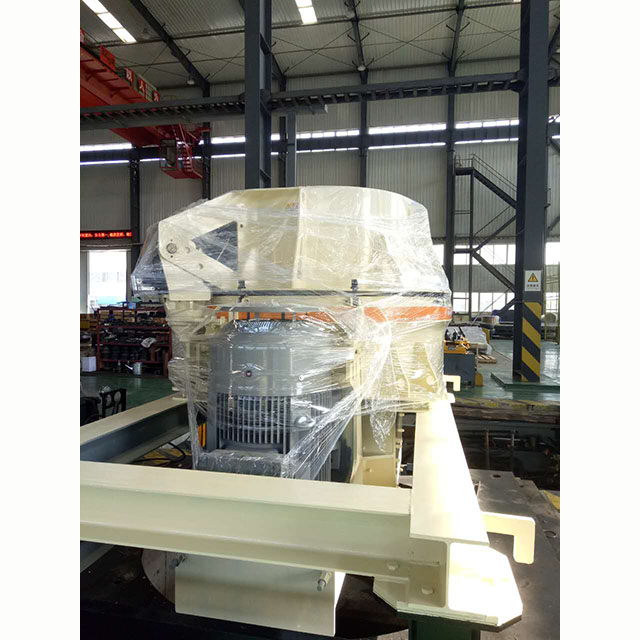 SANLAND PROFILE

1. Sanland is a manufacture of all types of cone crusher, Jaw crusher, Impact crusher, Feeder, Screen, ball mill and all Mining equipment and the spare parts.

3. We export full crushing line to Chile, Kazakstan, Congo, Saudi Arabia, and other countries. We offer perfect sales service for customers, we have experience for commissioning the line.

PACKING AND SHIPMENT

Packing: Container for machines and spare parts by woonden case or as your demands
Shipment: 15-20 working days for New order,7-10 days for Ready goods

SANLAND SERVICE

We are committed: to provide the best quality and most efficient first-class after-sale service for the customers.

Our company has a professional service team, after the equipments arrive at the scene, our service staff will conduct on-site operational training and operational guidance for the direct users, and our

experts can provide you the wear analysis service, maintenance and other considerations to improve quality, reduce costs, guide the user installation, commissioning the machines, and after the machines are

normal operation at all, our service staff will return. All the spare parts that the customer needs, we will arrange the spare parts to be reached on the customer site within 24 hours.