Product Description
Compound Cone Crusher Supplier HP 301

How Does A Cone Crusher Machine Work:
We may have known a lot about the definitions and applications of a crushing equipment. However, few people understand industrial compound cone crusher operating principle.
When compound cone crusher working, the V-belt, pulley, drive shaft, small bevel gear, and large bevel gear driven by the motor drive the eccentric sleeve to rotate. The axis of the crusher cone driven by the eccentric shaft sleeve swing rotationally, so that the surface of the crushing wall sometimes approaches and sometimes leaves the surface of the mortar wall. Therefore, materials in the the ring crushing chamber composed of fixed cone and mobile cone can be crushed by impacting, squeezing and bending constantly. After repeated squeezing, impacting and bending, materials can be crushed to the required particle size and discharged from the lower part.
In the case of unbreakable materials go into the crushing chamber or the machine is overloaded due to some reasons, the spring insurance system will work. The discharge port will be enlarged, and the unbreakable materials are discharged from the crushing chamber. If the impurities can not be discharged, we can use cavity cleaning system. So that the discharge port will continue to increase. And the impurities can be discharged from the crushing chamber. Under the effect of the spring, the discharge port will automatically reset, and the machine will back to normal work. This is how the mobile crushing equipment works.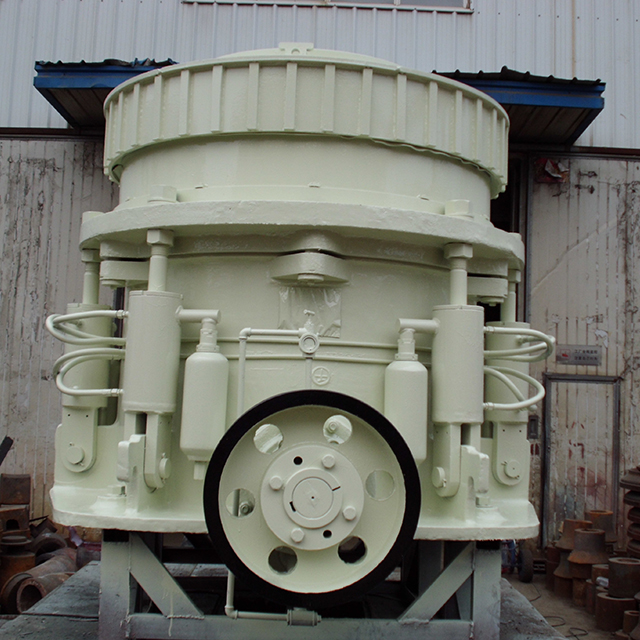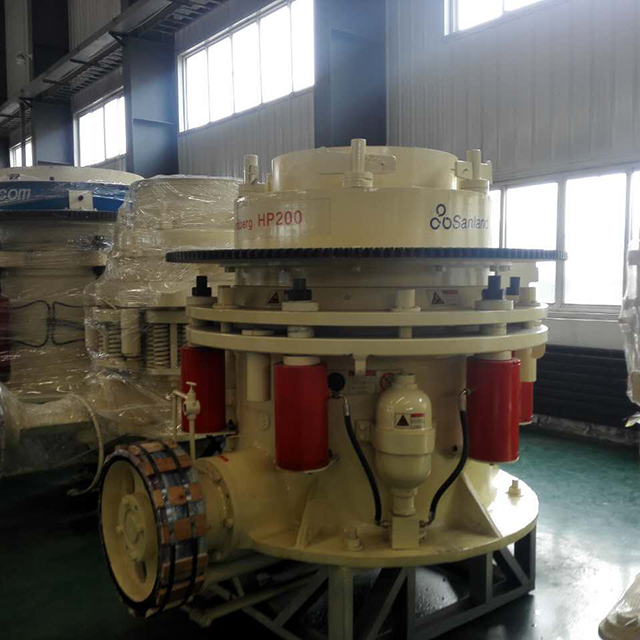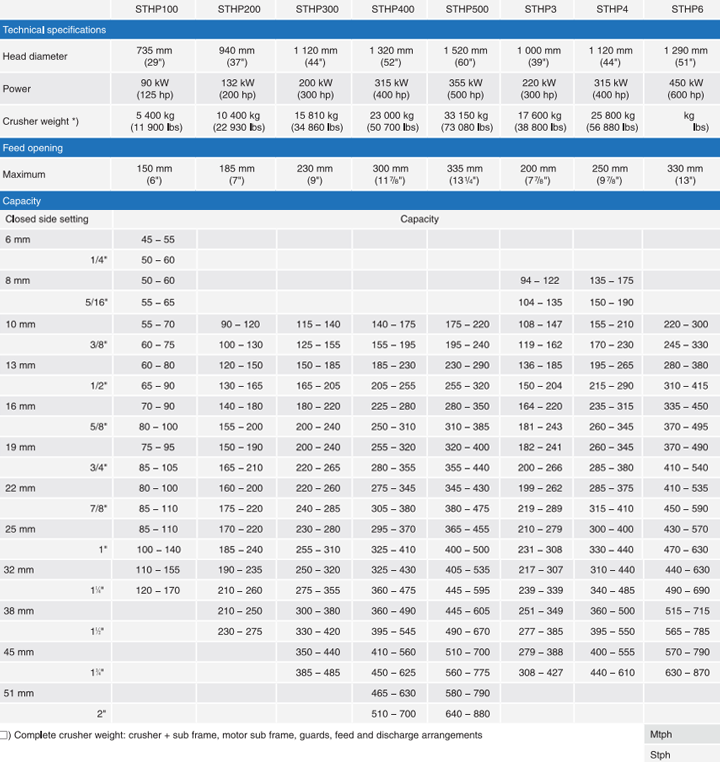 Technical parameters
Model: HP 302
Diemeter of large end of crushing cone(mm): 915
Adjusting range of discharging opening(mm): 13-38
Feed opening size of the open edges when recommending the min discharge opening
(mm): 107
Max feed size(mm): 85
Processing capacity(t/h): 60-163
Main motor power(kw): 75