Product Description
Low Consumption Rock Crushing Machine HP 302

Firstly, cone crusher machine maintenance is easy. The discharge port of crusher`s hydraulic motor can be adjusted. And it allows the fixed cone to be fully removed to adjust the collar nut to replace the liner, thus can greatly simplify the replacement work of the liner. And all crushing equipment` parts can be maintained or repaired from the top or side, so equipment maintenance is very convenient.
Secondly, it has large processing capacity. The crusher has higher speed stroke, so the rated power of the mobile crushing equipment is increased, and the processing capacity of the equipment is greatly improved.
Thirdly, single cylinder hydraulic cone crusher has a two-way iron release hydraulic cylinder, which allows the iron to go through the crushing chamber, and reduces the shutdown due to debris in the crushing chamber.
Fourthly, large diameter spindle and heavy main frame ensure that the equipment has durable and reliable working condition. The independent thin oil lubrication system can ensure the bearing lubrication has double protection.
Lastly, compound cone crusher has high degree of automation. And industrial compound cone crusher can be automatically controlled and even further controlled by a computer according to users` needs.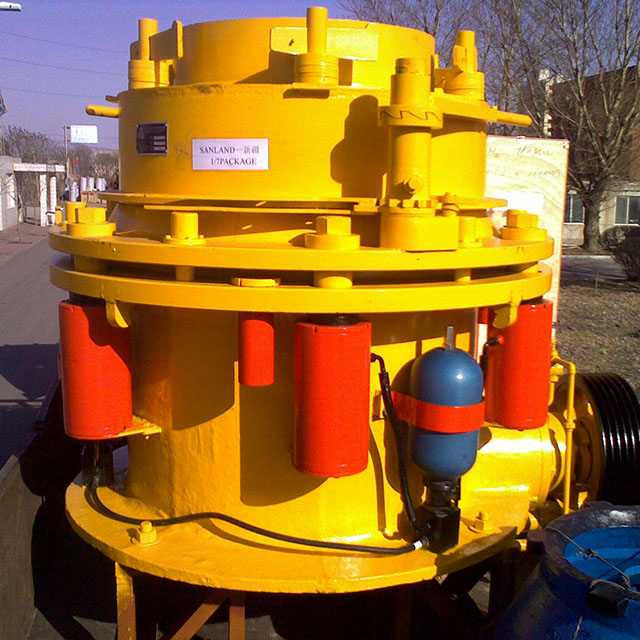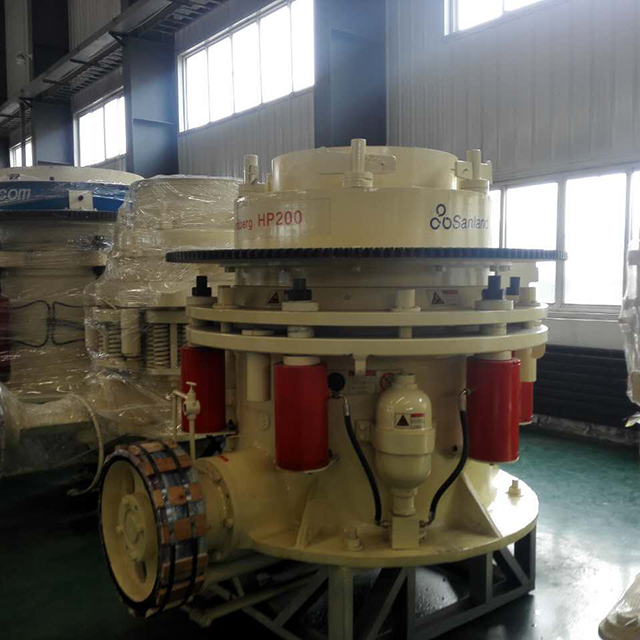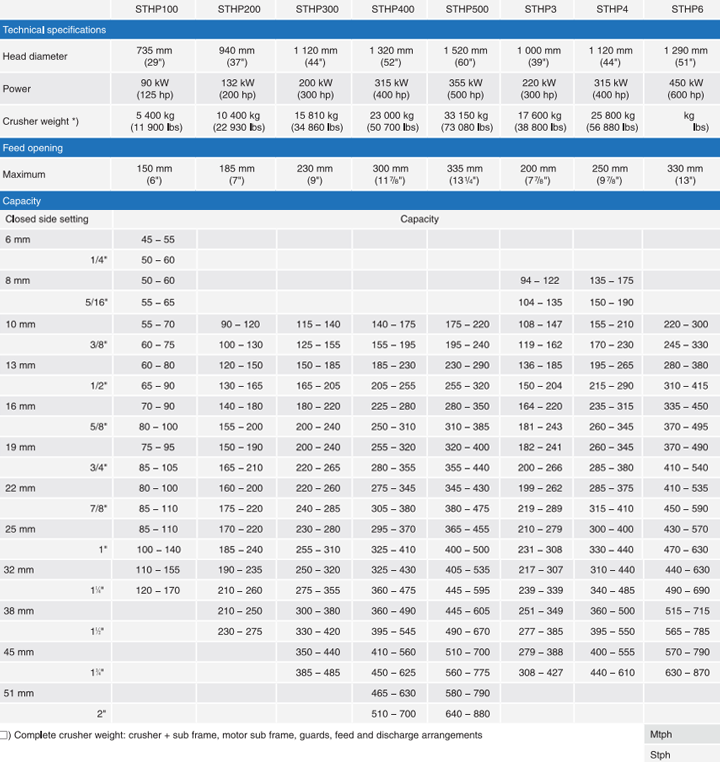 Technical parameters
Model: HP 302
Diemeter of large end of crushing cone(mm): 915
Adjusting range of discharging opening(mm): 25-38
Feed opening size of the open edges when recommending the min discharge opening
(mm): 178
Processing capacity(t/h): 118-163
Main motor power(kw): 75