Product Description
SH Series Cone Crusher Machine
SH series cone crusher is equipped with contact-type spherical floating seal on the basis of positive pressure dust control and U-T type seal.

The supports at both ends of portable cone crusher main shaft, scientific design of crushing chamber, double insurance control of hydraulic and lubricating system.

Industrial cone crusher consists of frame, transmission, hollow eccentric shaft, bowl-shaped bearing, crushing cone, springs and hydraulic pressure station for adjusting discharge opening.

The axle of crushing cone swings with the force of eccentric shaft shell so that the surface of the crushing wall is close to the roll mortar wall from time to time. In this way, the ores and rocks will be pressed and crooked and crushed.

Double safety control of hydraulic and lubricating system protects the crushing equipment from overload, and lubricates bearings better.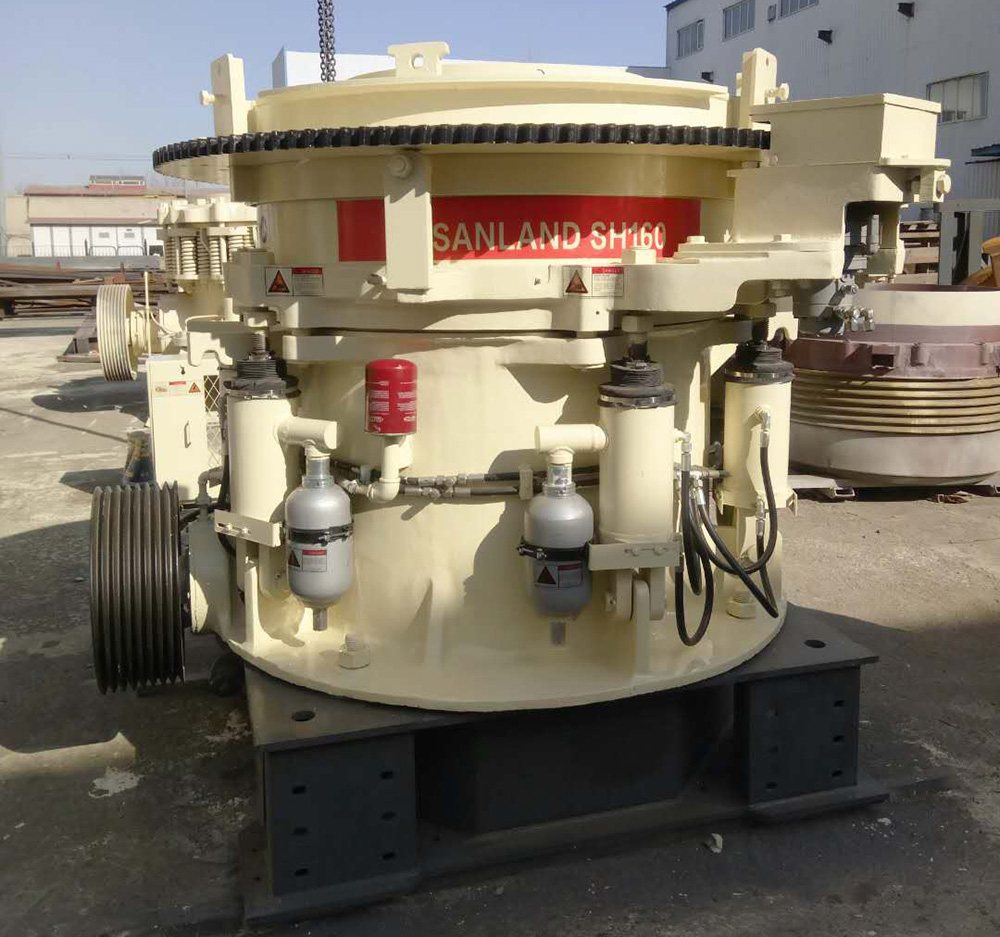 Our Company

Shenyang Sanland Mining Equipment Manufacture Co., Ltd. is professional manufacturer of crushing and screening equipment. Our equipment can process hard and soft rock, industrial minerals and recycling material. We offer high efficiency, reliable equipment, parts, service and training.
We recognize your need for , reliable equipment with parts availability and services to ensure your continuous operation. Our equipment and parts are used globally. Decades long experience in R&D, design, engineering, manufacturing and service ensure high efficiency of our equipment and parts. We do our best to manufacture your special design for parts.
Your goals for productivity and controlled operating costs are understood and we support you fully. Hundreds of our customers have profitable operations in quarrying, mining, metallurgy, cement, chemical and construction by using our products.
Our ISO 9001, 14000 and 18000 certifications ensure first class management and craftsmanship for the products.