Product Description
Vertical Shaft Impact Crusher Series

Impact Crusher Characteristic:

1. Your Competitive Advantage

Sanland SVSI series is unbeatable when you require maximum availability, low operational costs, consistent high-quality mobile impact crusher.

2. The heart of success

The Sanland VSI rotor has been developed to prolong the lifetime of crushing equipment is wear parts and to increase the operational availability by reducing the time needed for parts changes.

Deep rotor mobile crushing equipment technology makes it possible to reach the highest possible capacities with the lowest possible power consumption.

3. Cascading optimizes quality

Industrial Crusher cascade feature enables the operator to optimize the capacity and power consumption and to manipulate the product grading the shape to meet all specification requirements.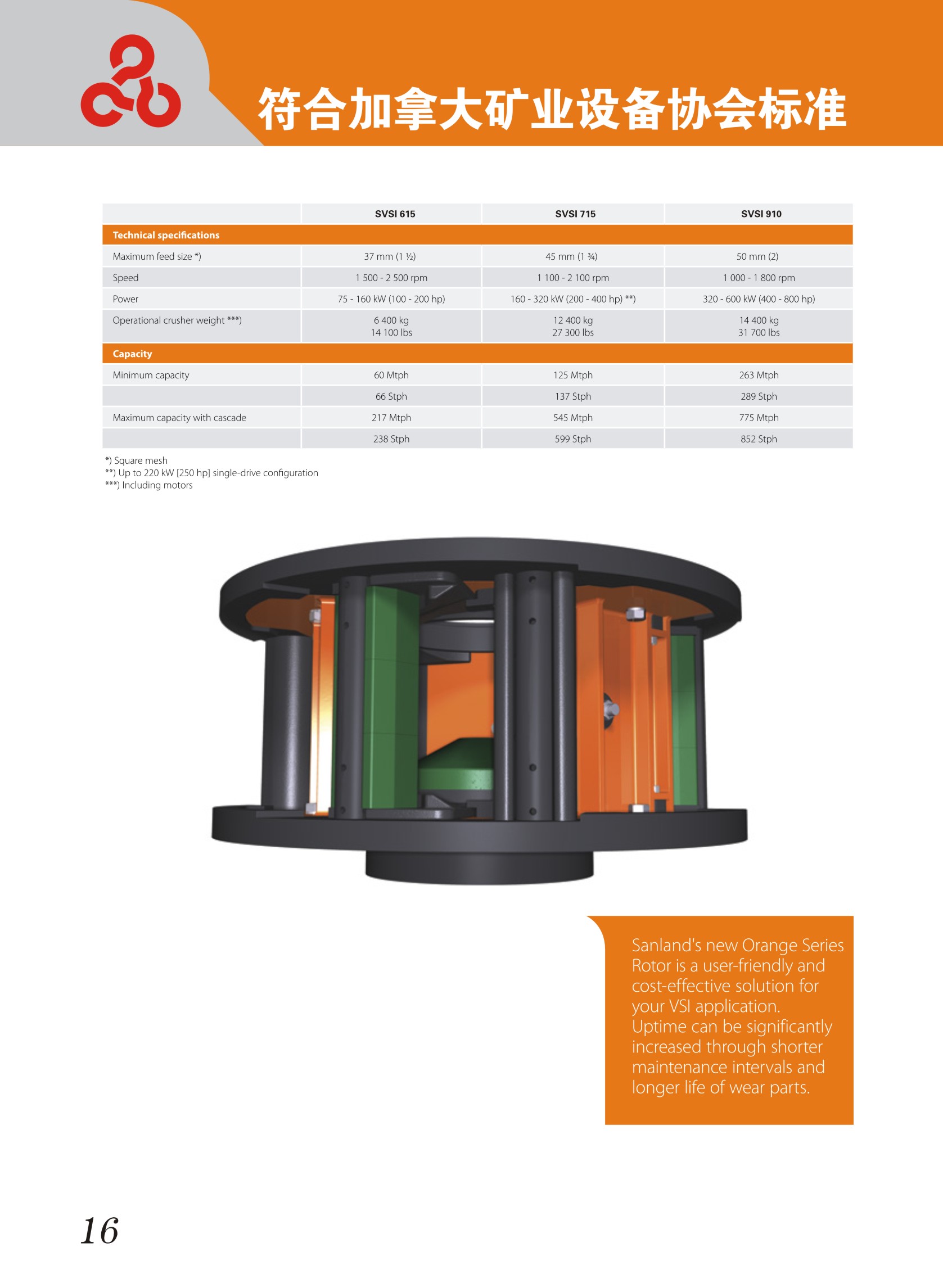 Our Company

Shenyang Sanland Mining Equipment Manufacture Co., Ltd. is professional manufacturer of crushing and screening equipment. Our equipment can process hard and soft rock, industrial minerals and recycling material. We offer high efficiency, reliable equipment, parts, service and training.
We recognize your need for , reliable equipment with parts availability and services to ensure your continuous operation. Our equipment and parts are used globally. Decades long experience in R&D, design, engineering, manufacturing and service ensure high efficiency of our equipment and parts. We do our best to manufacture your special design for parts.
Your goals for productivity and controlled operating costs are understood and we support you fully. Hundreds of our customers have profitable operations in quarrying, mining, metallurgy, cement, chemical and construction by using our products.
Our ISO 9001, 14000 and 18000 certifications ensure first class management and craftsmanship for the products.